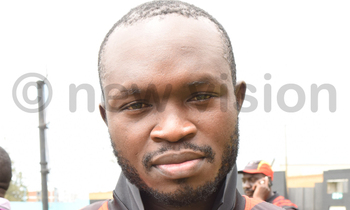 Jazz Safari National League
Arnold Otwani, Hamza Amis and Wasim Butt starred as Aziz Damani continued its charge towards this year's division one title with a comfortable 208 run win over Charity at the Lugogo Oval on Sunday.
The oval is perhaps at its busiest, hosting a number of games from night cricket and National Women's League games to the Jazz Safari National League.
Otwani struck 75 from 97 balls for Aziz Damani who are concurrently participating in the KBSC Premier League Season 5 Rainbow Cup.
Butt scored 63 from 71 balls in what turned out to be a free scoring innings for Damani who have now have 49 points at the summit but have played two games more than defending champions Tornado Bee who are in the second place on 39 points.
In the second innings, man of the match Hamza Amis took 8 wickets as Charity were all out for 72 in just 22 overs. That sublime bowling performance ultimately undermined Innocent Ndawula's 7 wickets in the first innings.
Fresh from the ICC U19 World Cup qualifier in Kenya, youngster Cosmas Kyewuta struck 18 from 18 balls not out to help Charity reach 72, a score that didn't have a bearing on the 280 posted by Aziz Damani.
At Kyambogo Oval, Siraje Nsubuga scored 54 from 104 balls to guide Hanumant Katkar's KICC to an 18 run win at the expense of Challengers to remain third behind Tornado Bee.
Falak Shar's 41 with the bat and a wicket with the ball earned him man of the match accolade.
At Entebbe Oval, Kutchi Tigers' Ronak Patel scored an exceptional unbeaten 128 from 84 balls in a 340 run thrashing of Patidar to move to fourth position with 30 points in fourth position above Challengers.
Results
Division one
Aziz Damani 280/9 Charity 72 (Damani win by 208 runs)
KICC 262/7 Challengers 244 (KICC win by 18 runs)
Kutchi Tigers 481/8 Patidar 141 (Kutchi Tigers win by 340 runs)
Division Two
Africa 127/8 Strikers 128/1 (Strikers win by 9 wickets-DL method)
Division Three
Avengers 109 JACC 73 (Avengers win by 36 runs)
Mwiri 132 KC Budo 135/7 (Budo win by 3 wickets)