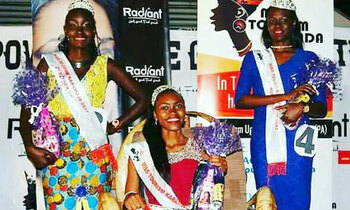 The search for Miss Tourism Karamoja finally came to an end on Friday night at a stunning event that was held at Mount Moroto Hotel.

The 20 year-old Challa Elma Lapel from Kotido district defeated other beauties and was crowned Miss Tourism Karamoja replacing Aleper Pamela.

Challa was closely followed by Nangiro Vanessa, 21, Moroto district and Napeyok Ursula Joan, 20, as the first and second runners up respectively.

The night was also punctuated with a tribute to fallen former Minister for Tourism and wildlife antiquities, Maria Mutagamba who succumbed to digestive complications.