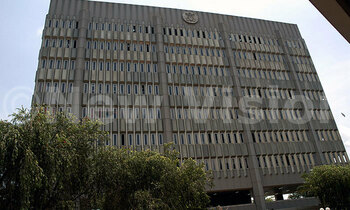 FINANCE | FOREX

KAMPALA - The Ugandan shilling opened the week trading at 3,595.25/3,605.25 buying and selling respectively, according to Bank of Uganda data.

This was slightly stronger than the previous week's close of 3,595.42/3,605.42.

Alpha Capital Partners' Stephen Kaboyo said the shilling has been largely stable in a fairly even market with a bias towards a mild appreciation on account of players unwinding long dollar positions as demand remained subdued.

Trading has been within the 3595/3605 range since last week.

In the money market, overnight funds traded at 8% while one week funds traded at 11%.

In fixed income market, Bank of Uganda offered 180 billion in treasury bills. Yields marginally dropped to 9.574%, 10.149%, 11.305% for 91,182 and 364 respectively.

In the international currency markets, the dollar stumbled against major currencies as Trump's efforts to overhaul Obamacare failed in the US Senate.

Markets went into a cautious mode with concerns that even Trump's economic plans of tax reforms and economic stimulus may not go too far.

In commodities markets, oil prices were little changed ahead of key meeting of oil producing countries. A barrel traded just below $50.

"In the coming days the shilling is expected to remain stable as players continue to convert to local currency against low demand. Some cushion will also be derived from increased end month forex flows," said Kaboyo.