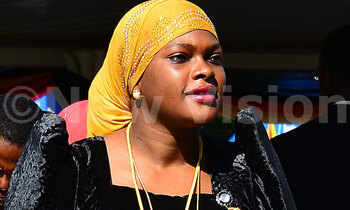 DEATH

KAMPALA - Iganga woman MP, Grace Hailat Kaudha, 30, yesterday succumbed to preeclampsia - a genre of high blood pressure that normally afflicts pregnant women.

At the time of her death at Mulago national referral hospital, Kaudha, according to Solomon Silwany, the chairperson of the parliamentary caucus of the ruling National Resistance Movement (NRM) was five months pregnant.

Preeclampsia is a condition during pregnancy where there is a sudden rise in blood pressure and swelling, mostly in the face, hands and feet. It is said to be the most common complication during pregnancy and labor.

Initially, social media was awash with news that Hailat, as colleagues of the fallen lawmaker fondly call her, had died during childbirth.

"It's not true that Kaudha died while giving birth. She was not due. Her pregnancy was five months," Silwany told Saturday Vision in a telephone interview.

Hailat, according to Silwany, was initially driven to a clinic in Kitintale, a Kampala suburb, but later referred to Case clinic, a high-end private health hospital in Kampala.

Case clinic, too, conceded that her condition deserved more specialized treatment which it could not give.

She was rushed to Mulago National Referral Hospital (Kawempe extension) where she died less than 30 minutes after arrival.

Hailat will be buried Sunday.