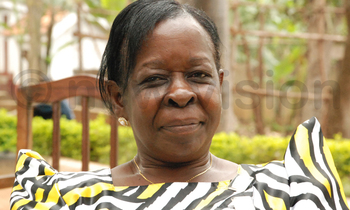 DEATH

Maria Emily Lubega Mutagamba, an economist and politician, was born on September 5, 1952 at Gamba in Kakuuto, Rakai district.

Mutagamba studied at St Aloysius Senior Secondary School, Bwanda, Kalungu district, before joining Mt St Mary's College, Namagunga, in Mukono.

She later joined Makerere University, from where she graduated with a bachelor of arts in economics.

She undertook further studies at the ICL Computer School in Nairobi, Kenya and the John F. Kennedy School of Government in Cambridge, Massachusetts, US.

Before joining politics, Mutagamba worked as a banking officer at the Bank of Uganda from 1976 to 1980.

It was while she was at Bank of Uganda that she met Tarsis Matthew Mutagamba and the two got married. The husband succumbed to heart failure at age 70 in 2004.

She died of liver cancer on Saturday, at about 7:00pm at Case Hospital, where she had been hospitalised for two weeks.

She has left three children, Martin, Marian and Michael Paul.

Family members say Mutagamba started having complications in December last year and in February; she went to the US, where she underwent an operation and returned home.

But she continued visiting hospital, until April, when it was discovered that she had cancer of the liver.

According to Mathias Kasamba, an East African Legislative Assembly legislator and former Kakuuto County MP, Mutagamba will be buried on Wednesday at her ancestral home in Gamba village, Kakuuto, Rakai district.

Today, the body will be taken from the A+ Funeral Home in Nsambya, to Rubaga Cathedral for a requiem mass in the morning and, thereafter, it will be taken to her home in Nabbingo on Masaka Road.

On Tuesday, Mutagamba's body will be taken to Parliament for members to pay tribute before it is taken to Kakuuto.