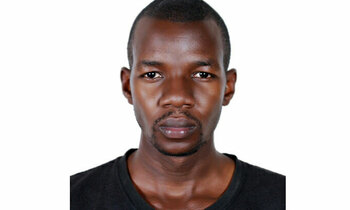 By Shem Kalitaani
A password is a series of letters or numbers that you must type into a computer or computer system in order to be able to use it. Passwords can also be in form of patterns drawn on the screen of the smartphone, fingerprint sensors and eye scanners.
They have become part of our life from the mobile money accounts, bank accounts, social media accounts, WiFi's, email accounts, personal and company computers to our own mobile phones. They have protected our privacy and our money. The password can help you guard against unwanted usage of your phone by children who can easily be exposed to mature content.
Currently the mobile phone has almost replaced the role of the conventional computer, the storage space and speed have been greatly enhanced in recent times to match the ones for computers. With about 19.5m users of mobile phones in Uganda. A mobile phone keeps us in touch with most of our loved ones, it is rare to find an adult person who doesn't have one. Whether educated or not, they are easy to use.
This has made the mobile phones the first target when trying to understand who a particular person keeps in touch with. Without a password, we can easily fall into the hands of the bad boys who can extract personal information like private photos and sell them off to the local tabloid at a fee.
A story is told about a pregnant woman who collapsed at home with her little daughter. The little girl had no idea about what was happening but saw her mother gasping for air. She picked her mother's phone to call her daddy but there was a password on the phone, sadly she was unable to make the call and in the process the mother died. Much as our privacy is important let it not become a danger to our lives.
In case of an accident or an emergency, we always reach out to the victim's mobile phone to contact their loved ones or the last number they dialled. In August of 2014 my father got an accident along Fort Portal - Kyenjojo Road, him and the driver were driving along the highway when they suddenly skidded off the road, the driver ran away from the scene and my father was left lying on the ground unconscious bleeding profusely until the next passing vehicle picked him.

The driver of the passing vehicle had seen my father's face before but did not know much about him, they reached for his phone which was a few meters from where they had found him lying. They contacted the first person in the call list lucky enough it was my mother.
With increased level of mistrust in relationships and marriages it has become an important tool of keeping information away from partners (not that I support it but for the sake of peace). It is common to find a couple embroiled in an argument related to a phone password. Smartphones have an emergency contact access procedure on the lock screen.
This function is purely designed to override the lock/password and grant call or messaging abilities to the contact designated as an emergency contact. Using this, you can be able to add the most important people in your life to the emergency call list.
The smartphone manufacturers are not doing enough to sensitize the population on usage of some aspects of the phones. The same energy they put in marketing the new model of a phone should be put into educating people about the entire functionality of the phones.
They might argue that they put everything in the user manuals but we all know that a few people get to read the manuals if any, so new avenues should be devised to get this information out like highlighting this information on radio and TV adverts of new mobile phone versions on the market.
The writer is a post-graduate student of petroleum engineering at the China University of Petroleum East China