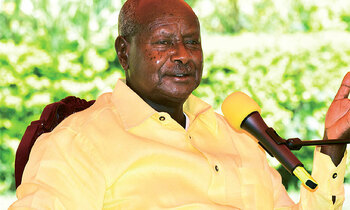 President Yoweri Museveni

President Yoweri Museveni has summoned the Acholi parliamentary caucus to among other issues discuss the land disputes pitting Acholi against Madi communities in Apaa, Acholi sub region.
According to Kilak North MP, Anthony Akol, the meeting, which will take place at State House, Entebbe, has been scheduled for today at 4pm.
"We are going to discuss the issue of Madi-Acholi wrangles and get a solution," Akol told New Vision, confirming that Museveni scheduled the meeting.
The meeting comes against the backdrop of history of land tensions, which climax this week with attacks on locals occupying the disputed land in Apaa in Zoka village, Adjumani district.
The attacks have claimed at least six lives, 21 severely injured and scores displaced.
Reports also indicate that over 100 huts were burnt down by unknown people, suspected to be from Madi community.