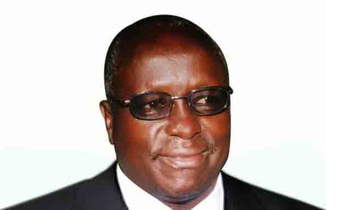 The people of Lango are mourning for the death of former media practitioner and former contestant for the Amolatar LCV Chairperson seat, Joel Odongo Amen.
Odongo was pronounced dead on Saturday at Lira Regional Referral Hospital where he had been battling bone cancer.
He helped setting up Lira based radio station, Rhino FM in 2000. He also served in the Lira District Local Government as a district commercial officer and a tax collector.
In 2003, Odongo played a big role in forming the Lango Cultural Foundation and installation of Yocam Odur Ebii as the Lango Paramount Chief (Won nyaci) and composed the Lango anthem
He also served as the clan head of Atek Omwonpel clan and principal secretary to paramount chief of Lango.
In the political arena, the deceased contested for the LCV Chairperson seat with the Uganda People's Congress (UPC) ticket in the 2011 and 2016 general elections but never succeeded.
Eng. Dr. Michael Moses Odongo Okune, the newly elected Paramount Chief of Lango who also doubles as clan head of Okaromwono clan commended Odongo as a peace lover.
"I knew Odongo as a peace loving person, a great man who diligently served his clan and handed over power peacefully, as leaders of Lango cultural institution we shall dearly miss him," Okune said.
He died at 65, survived by eleven children and widows Rose Lamunu Odongo and Catherine Odongo.
His son Tonny Emong, 31, revealed that burial will take place at Alik village, Muntu Sub County in Amolatar district on Thursday.