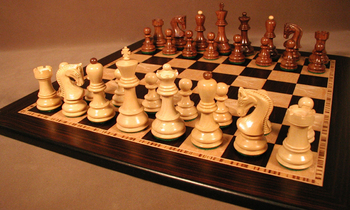 Genocide Memorial chess tournament

Results

Top five

International category

FM Nsubuga Haruna UGA 5points

Ssonko Mathias Allan UGA 5

FM Wanyama Harold UGA 5

Gonza Simon UGA 5

Kamoga Rajab UGA 4.5

FIDE Master (FM) Harold Wanyama's hopes of winning the Genocide Memorial Chess tournament faded after he missed the first round of the just concluded event in Kigali, Rwanda.

Wanyama who travelled late for the tournament that started on Friday, failed to make it in time for the games, securing his opponent James Karuhanga of Rwanda a bye and a point

The East African seed two however, managed to recover in the consequent rounds outsmarting all his opponents to end the contest in third position.

The player beat Rwanda's Candidate Master (CM) Maxence Murara, Gerard Mbabazi, Ben Tom Zimurinda, and Uganda's Emmanuel Mukose and Ivan Mugisha.

FM Haruna Nsubuga topped the table with five points.

Meanwhile, FM Patrick Kawuma who seemed to have a smooth start winning his first two rounds finished in sixth position after collecting draws in the fourth, fifth and sixth round.