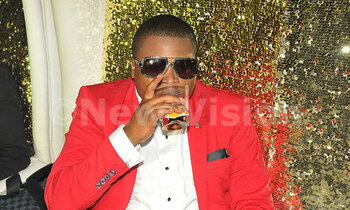 The fallen socialite, Ivan Ssemwanga was earning a monthly salary of sh120m from his schools in South Africa. Ssemwanga owned over 30 schools and colleges in South Africa.

Now, a four-man committee appointed to run his business has resolved that this amount will on a monthly basis be deposited on an account as trust fund for his three children until they come of age, a close family member has told New Vision.

The committee was selected over the weekend in a meeting held in Muyenga, a Kampala suburb. His ex-wife Zari Hassan and mother of Ssemwanga's three children is member.

Others are Ritah Ssemwanga, George Ssemwanga and King Lawrence. The committee takes guidance from Herbert Luyinda, Ssemwanga's uncle.

According to the source, the money will be deposited on a fixed account in a South African bank until children attain 21 years and table to take mature decisions.

They also agreed to rent two posh mansions Ssemwanga owned in South Africa to raise more money for the children.