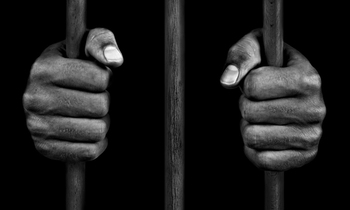 A man who recently pleaded guilty over operating a broadcasting apparatus without a license has been sentenced to two months in jail by Buganda Road Chief Magistrate's Court.
Gerald Ssemwanga, 32, was today sent to jail by Chief Magistrate James Eryeemye Mawanda after he pleaded guilty to the charges.
"Since you did not waste court's time and accepted the offence. I hereby sentence you to two months in jail," Mawanda ruled.
Clad in a short sleeved shirt and a black pair of trousers, Ssemwanga appeared remorseful in court.
Earlier during mitigation, Ssemwanga who is a resident of Kabaawo, Rubaga Division in Kampala had asked court to give him a lenient sentence, stating that he is the bread winner of his family.
"Your worship, I request court to give a lenient sentence so that I can go back and look after my family," Ssemwanga stated.
"I started it with sh300,000 to look after my family. I did not know that it was an offence until I was arrested," he told New Vision as he was led to the court cells.
On March, 2017 Ssemwanga was charged with broadcasting without license and installing and operating radio broadcasting apparatus without license contrary to section 26 of the Uganda Communications Act, 2013.
On February 8, 2017, UCC directed all people that were operating illegal broadcasting apparatuses to dismantle them or risk jail.
According to section 26 of Uganda Communication Act, 2013, no person can install a radio, TV or broadcasting apparatus without a license from Uganda Communications Commission (UCC).
According to Act, broadcasting refers to the transmission of sound, video or data intended for simultaneous transmission to the public.
Court records indicated that Ssemwanga was arrested by UCC enforcement officers as he aired announcements and played music in the area on his equipment popularly known as bizindaalo.
According to UCC lawyer Abdul-Salam Waiswa, Ssemwanga's prosecution has marked the beginning of the nationwide programme by the commission to crackdown on people who operate illegal broadcasting apparatuses.