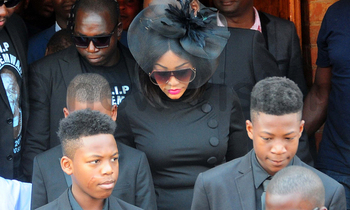 A committee of four members has been selected to determine, run and look after the late Ivan Ssemwanga's assets.
These include former partner Zari Hassan, Ritah Ssemwanga (sister), Lawrence Muyanja a.k.a. King Lawrence) and George Ssemwanga Pinto (elder brother).
This came up at a meeting held in Muyenga on Saturday evening with the presence of Kwagalana Group chairman Geoffrey Kirumira and Joseph Bbosa.
The committee execute its duties until Ssemwanga's three children turn 18.
Zari was tasked with supervising the smooth running of Ssemwanga's schools that include Brooklyn College in South Africa.
About Ssemwanga's two houses in Sandton and Pretoria respectively, the meeting concluded that Zari should live in one of the houses with the kids while the other house should be rented out to provide financial support to the family.​