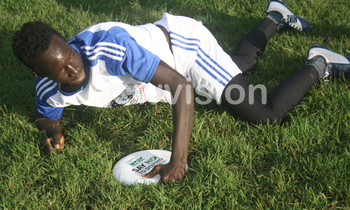 Uganda's Magnum Opus and favourites Impala got their campaign off to a flier in the All Africa Club Championship Friday at Rosslyn Academy Kenya.

A youthful Magnum Opus made light work of All Africa, a select side with different players from across the region, condemning them to a 10-1 with Amos Zia and Achai Adeng standing out impressively.

The buddding side from Ishaka again beat UCT Ultimate from South Africa to complete the day on a double.

"we fought pretty well and got a good introduction to the tournament. we need to further build on this" said Jamil kisubi, magnum Opus player.

However, the idea of opting not to rotate the team runs a risk of fatigue with more fixtures remaining on their card.

Meanwhile, Impala secured maximum points in a highly absorbing game against a swift and energetic Kisumu Ultimate to edge them 8-7.

Elsewhere, Entebbe's 29 year old Moses Ayazika supplied 7 throws and received 2 throws at the opponents' end zone as they beat Egyptian side AUC Mayhem despite losing their second game of the day 8-6 against hosts Nairobi.

The championship which is running for the second time will end Sunday.