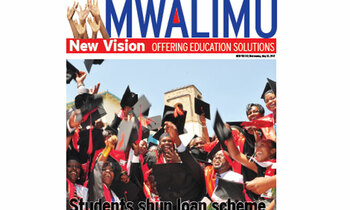 It is like the allegory of birds in a cage and those that are free. The ones confined in a cage always struggle to come out while the free birds fight to get in. And so, while over 6,000 students have unsuccessfully applied for the higher education loan scheme over the past three years, the latest report indicates that at least 66 students have since dropped out of the scheme for various reasons. What is going on? Read our story in New Vision Today!
OPINION
Varsity VC appointments wrong
In regard to the ongoing search for the Vice Chancellor in Makerere University, I do not agree that Government or executive appointments bring better or desired results. This has not been the case in the past, opines Prof. Abdu Kasozi.
FUNDRAISING
Gayaza High fundraises for new block
Gayaza High School old students are in a drive to funds for a new administration block. The old students have embarked on the process of expanding the administration block to a complete facility which can sufficiently accommodate 120 staff members.
SCIENCE
Kyomuhangi wins science competition
Irene Kyomuhangi, who won the first FameLab Uganda science communication competition will represent Uganda at the International FameLab competition and attend the Cheltenham science festival in the United Kingdom in June. Detailed story on Page