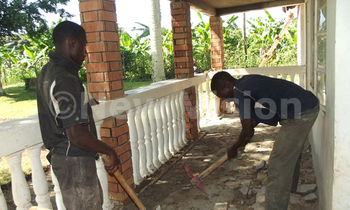 Relatives said they received the sad news about Ssemwanga's death at mid night.

They were repairing the house and reconnecting the power which UMEME disconnected about one year ago.

Relatives have been seen digging around the grave yard and clearing the bush around.

Residents said that Ssemwanga has not been helpful to the community since he doesn't own any property in Kayunga.