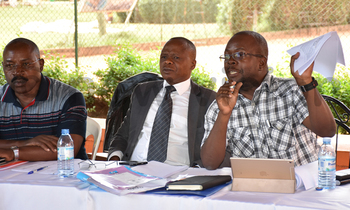 Federation of Motorsport Clubs of Uganda's (FMU) belated annual general assembly ended on Saturday at Lugogo Tennis Club with the executive committee directed to avail the financial books to the audit committee for investigations.
The assembly directed the executive after finding out that it didn't avail the books of account to the audit committee for thorough investigation of unaccounted money amounting to sh180m in 2015.
"The audit committee did nothing, but it was the responsibility of the executive to hand over the books of accounts for investigation. We should therefore give this committee two months to come up with a report," Alfred Ofwong proposed before members of assembly unanimously seconded.
The members were also not convinced by the with failure of the FMU executive to reflect the actual amount of money that is collected during the national rally sprints yet they are a leading source of income for the federation.
The assembly also faulted the FMU executive for poor communication with clubs which has left the club presidents not attending the executive meetings.
FMU secretary, Joseph Mwangala, apologised for the mistakes and promised that the executive will in this financial year correct their mistakes.