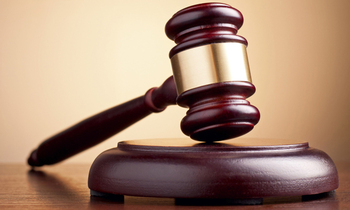 The army court of appeal has set free five people, who were in 2014 sentenced to 25 years in prison for killing Police officers and civilians in Kasese district.
The Court Martial presided over by Judge Elly Turyamubona set free five out of 11 people on grounds that the General Court Martial (GCM), sitting in Kasese convicted the accused based on evidence riddled with contradictions.
"The eye witnesses who testified in court knew the attackers very well and placed them at the scene but there were inconsistencies in their testimony," he ruled.
Those acquitted by court are Julius Mumbere, Joseph Kisuki, Sowedi Bwambale, Robert Baluku and Sunlight Bwambale.
The Judge also pointed out that under section 119(1) of the Uganda People's Defence Forces (UPDF) Act, the army court has powers to try civilians who use firearms for executing their missions.
He also observed that GCM failed to visit the scene of crime before convicting the appellants.
"The court is convinced that the defence counsel did not make an application, prompting court to visit the scene of crime".
Turyamubona assisted by Col Dan Tizihwayo and Col Michael Kagwambirwe ruled that the evidence which was produced during trial pinned only six people and maintained that they should serve their sentences.
They are Asuman Masereka, Robert Baluku aka Liverpool, Yeremiya Kikamba, Shadrack Asiimwe Mpaka and Mohammed Kibolerya.
At the commencement of their trial before the General Court Martial sitting in Kasese, 57 people were charged with murder and attempted murder but prosecution dropped charges against some of the accused while others were granted amnesty, leaving the number at 29.
However, during judgment 18 people were acquitted and 11 were convicted of the crimes and sentenced to 25 years imprisonment on murder charges and 3 years each for attempted murder, sentences they had to serve concurrently.
Being dissatisfied with the judgment, the convicts through their lawyer Sibendire Tayebwa appealed against both sentence and conviction on grounds that the GCM had no jurisdiction to try them since they were civilians.
They also argued that court convicted them basing on evidence from the scene of crime yet it never physically visited the scene thus contravening Article 28 (5) of the constitution and that the evidences of the witnesses were contradictory.