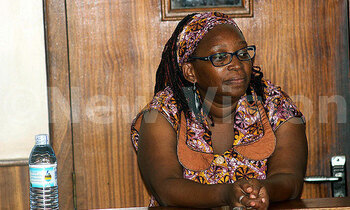 GOOD MORNING!

A quick look at what today's edition of Uganda's leading daily, New Vision, has in store for you. While at it, just keep in mind that you can access the full paper in digital form HERE
CELEBRATING WORKERS

We bring you the full coverage on what happened at the Labour Day celebrations in Pallisa.

- Get President Yoweri Museveni's speech inside.

- Find out how the government plans to regulate drinking and gambling hours.

- We also have a list of people who received medals and a pictorial inside.

GOLD AND FAMILY
New Vision has a worrying story on how mining gold beneath residential houses is threatening many families. We have details on where this is happening and why.

MUSEVENI INTERVIEW

In an interview on Al-Jazeera, Museveni speaks out on Stella Nyanzi and on standing again for president. We have details of what the President said about his political future, Stella Nyanzi and other issues.
FOCUS ON INFRASTRUCTURE

The road equipment for local governments has started arriving. Find the equipment that is coming and for which districts.

FUGITIVE SCRIBE?

We have a horrifying tale of how a South Sudan journalist survived death and fled to Uganda. Was he just caught up in the war or was he being hunted down by security agencies? Do not miss this story.
AND IN YOUR FAVORITE FARMING PULLOUT . . .

Harvest Money
IN HER VISION

Ladies (and gents), this week's Her Vision is looking at the budget, plus much more . . .
ALL THE SPORTS ACTION . . .

. . . from the local and international scene
So, why don't you grab yourself a copy, or get flipping HERE!