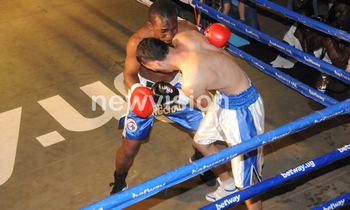 Russian boxer Shahin Adygezalov has won the Universal Boxing Organization boxing title after beating Tanzanian opponent Amos Mwamakula in the 6th round.

The match that attracted a sizable crowd at New Obligato in Kampala was stopped in the 6th round after Amos Mwamakula was ruled to have headbutted his opponent repeatedly.

Shahin who is managed by the Baltic Pro Box team said his opponent was strong and wondered why he resorted headbutting.