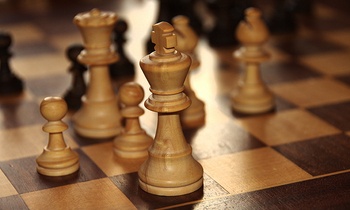 Mombasa International open

Results
FM Harold Wanyama 2 points
IM Elijah Emong 2
Mathias Allan Ssonko 2
FM Haruna Joseph 1
Joseph Kaamu 1

Fide Master (FM) Harold Wanyama has had a smooth start at the ongoing Mombasa International Open chess tournament at Oshwal Academy.

The four-time Olympiad, rated 2247 outwitted Kenya's Candidate Master (CM) William Wachania (1884) to register his first win in the four- day contest.

He also beat Mengo chess club's Joseph Kaamu to grab his second win in game two. Wanyama will have a date with FM Haruna Nsubuga in game 3 this evening.

The 36-year-old ( Wanyama) retired from competitive chess last December, but decided to return for this tournament two weeks ago with hope of winning a sh3m cash prize.

"My main objective is to win some money. However, I have was also asked by my former club to come and play for them," said Wanyama who is representing Kenya Central Bank (KCB) in the prestige section of the event.

Before his retirement, FM Wanyama was playing for Kireka chess club at home and KCB in Kenya.