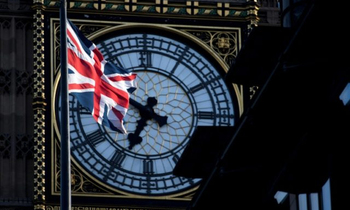 Former British finance minister George Osborne, a key opponent of Brexit, said Wednesday he was quitting parliament but would "go on fighting" for Britain as editor of London's Evening Standard newspaper.

"I am stepping down from the House of Commons -- for now," Osborne wrote in a letter to his constituents, leaving the door open for a potential comeback.

"I will go on fighting for that Britain I love from the editor's chair of a great newspaper," he said.

The 45-year-old was appointed as editor of the Evening Standard -- Britain's fourth-largest newspaper by circulation -- in March.

A week earlier, he had already drawn criticism for disclosing that he would receive £650,000 ($835,000, 779,000 euros) a year working as an advisor to the US asset management fund BlackRock for four days a month.

Osborne, who has been representing Tatton in northwest England since 2001, served as Chancellor of the Exchequer under prime minister David Cameron between 2010 and 2016, dealing with the aftermath of the global financial crisis.

He left the government in July following the Brexit vote in a referendum in which he had campaigned hard for Britain to stay in the EU.

His resignation came as parliament prepared to debate and vote on Prime Minister Theresa May's call to hold a snap election on June 8.

May, who made the shock call on Tuesday, is seeking to make strong gains against the opposition before gruelling Brexit negotiations.