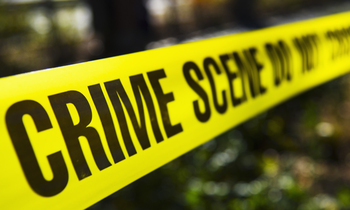 The police in Bundibugyo district have recovered two of its guns that had been stolen from Bukonzo police post.
The guns number Ug Pol 84MA42514411 and Ug Pol CP 812n-14495 with 72 rounds of ammunitions were stolen on Thursday evening from the office of the officer in charge.
"It all happened after one Bitina Mustafa, a suspect who was in police custody on charges of theft escaped from the police cells and managed to break into the police of the OC Bukonzo police post where the two guns were being kept," Lydia Tumushabe, the Rwenzori region police spokesperson told the New Vision.
Tumushabe said that Mustafa's intension was to shoot and kill his relatives who had declined to stand surety for him as well as the complainant.
"Following an operation led by the District Police Commander (DPC) Martin Tukahebwa together with other security organizations, one of the guns was found abandoned by the road side" Tumushabe said.
The second gun was also recovered after the suspect was put out of action in Kyamukube village on Good Friday.
"The police put Mustafa out of action in self-defense. His body has been taken to the Bundibugyo district main hospital for a postmortem" Tumushabe said.
Tumushabe stated that this Easter season, the police is on a very high alert to combat any crime and lawlessness.
She has called upon members of the public to share any intelligence information with the police and to also take advantage of the crime preventers.