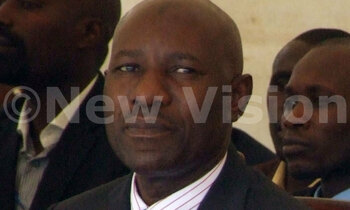 In a bid to control security threats on Kisoro communities caused Congolese militia, Kisoro district security officials have established an army detach in Nyamikumbo village, and Police post in Nteko all in Nyabiwshenya sub-county.

According to Shafiq Sekandi, the Kisoro Resident Commissioner, the establishments of the army detach and Police barracks is to ensure quick response by soldiers and Police in case community raids happen.

Last week, over 20 families in Nyamikumbo village were raided by Congolese militia and property worth millions was lost.

Sekandi said the detach was established last week and since its establishment, calm has been restored and people have embarked on their day to day activities like trade and cultivation of crops.

During an exclusive phone interview with New Vision, Sekandi also explained that a section of locals are agents of the attackers and sometimes inform them about the security situation before raids happen.

"Communities must desist from collaborating with these armed thugs for their betterment. We are still investigating the circumstances and the collaborators must be held accountable for the property lost to the attackers, "he said.

Sekandi also said on April 26, there will be a joint security meeting between Congolese and Ugandan (Kisoro) leaders on how to jointly address security threats along Uganda's borders. He also asked communities to cooperate with security officials through giving them information so that they control occurrence of crime.

The District Police Commander Charles Okoto said no arrests have been made in regards to the raid but assured the public that such occurrences will never happen again and thus called for public vigilance through reporting unsuspicious characters.

"The Police and UPDF are jointly working together to restore tranquility. People have been living in fear but now the security is okay," he stated.

He added: "People must embrace neighborhood watch to prevent the possible occurring of crimes. Some crimes happen as result of people's failure to watch their neighbors' actions."

The Bufumbira North legislator John Nizeyimana Kamara told New Vision that in Congo, people easily acquire guns and such guns are used in raiding and stealing people's property in Kisoro communities.

Kamara also said some of the homesteads that had relocated due to raids have come back and the situation is normal.

"About 25-30 homesteads that had relocated have come back home and the situation is normal," said Kamara.

What locals say
Earlier lone after the attack, locals in Nyabwishenya sub-county had mixed reactions concerning the raid.

Silas Maniragaba said that Police has failed to protect their people but only keeps on releasing some criminals in the area shortly after arrest.

Maniragaba said some families from Bikokola village, Nteko parish, Nyabwishenya Sub County, Kisoro district abandoned their homes, migrated due frequent raids and attacks by armed rebel militia from Congo.

James Ndebera said than 50 people are no longer sleeping in their houses and when it comes to night ours, they go to sleep at the Police to because they suspect rebels to attack them at night.

One of the residents who abandoned his home but preferred anonymity said rebels from Congo used to attack them almost every week up to the time he vacated the area.

He said the most recent was the attack that left one of his neighbors heavily cut and that he decided to relocate.