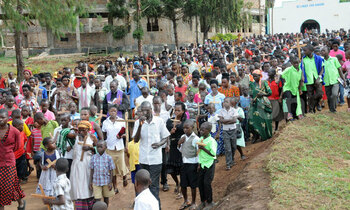 PHOTOS/Ismael Kasooha, Juliet Lukwago, Norman Katende, Diana Nakato, Ponsiano Nsimbi, Drake Ssentongo and Michael Onyinge.
Christians have marked way of the Cross by carrying the cross in different parts of the country.
They were led by religious leaders.
Stations of the Cross or the Way of the Cross, also known as Way of Sorrows or Via Crucis, refers to a series of images depicting Jesus Christ on the day of his crucifixion and accompanying prayers.