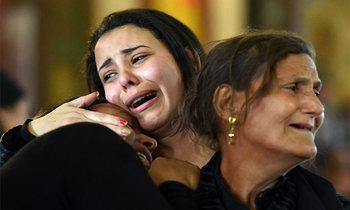 Egypt's interior ministry said on Wednesday it had identified the suicide bomber behind a deadly attack at the weekend outside a church in the coastal city of Alexandria.

The ministry also said it was "pursuing its efforts" to identify another attacker who targeted another church in the Nile Delta city of Tanta hours earlier on Sunday.

The Palm Sunday bombings killed 45 people and were claimed by the Islamic State group.