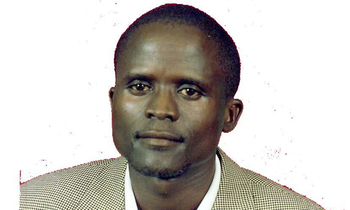 By Charles Okecha

In his book "My African Journey" Winston Churchill, reportedly wrote: "For magnificence, for variety of form and colour, for profusion of brilliant life - bird, insect, reptile, beast - for vast scale - Uganda is truly "the Pearl of Africa.
"Unfortunately, the country's post-independence turmoil dominated world news for long making it famous for endless conflicts, weak economy and other disasters rather than its natural beauty.
I hereby write to suggest that changing its name from Uganda to Pearl of Africa (whose citizens are pearlese) or Nile Republic whose citizens are Nilese or Nileans can bring spontaneous change in several ways.
First, Idi Amin's rule that was tainted with bloodbath, especially the killing of Archbishop Janani Luwum is still inscribed in the memory of foreigners.
Those who travel to Uganda think it is a land of savages until they find happy welcoming people. Their individual testimonies are not sufficient to erase that mindset in their counterparts back home who remain doubtful until they discover the true status. Changing the country's name to the aforementioned will help erase these ugly memories.
Burma for example has been ruled by many military dictators. Changing her name to Myanmar curtained the past. Except for the persecution that arose against the Rohingya people that awakened the past, such bad news was almost totally forgotten by the outside world.
When a country has a bad name, its citizens are not readily welcome in other lands. Secondly, present day Uganda has featured in many world research report findings on corruption and other mishaps.
Recommended reforms have not taken place as quickly as expected by her development partners who are getting weary and discouraged. Probably change of name can psychologically reduce on the fatigue experienced by her donors and partners and bring hope for better things to happen.
Thirdly, the names Pearl of Africa or Nile Republic have the capacity to create the urge in foreigners to see the Source of the Nile or find out why the place is called the Pearl of Africa. Thus automatically boosting the tourism industry, foreign investments and other sectors subsequently. Fourthly, it will give Ugandan citizens fresh zeal and vision to develop.
When Thomas Sankara (1983-1987) took power, he changed his country's name from Upper Volta to Burkina Faso (Land of the upright) which increased the tempo of his revolution. If it weren't for his quick assassination, the impact of his regime would have been much higher.
Hope this brings to an end the speculation that the AIGP Felix Kaweesi died for the evils he committed as some alleged and jubilated. Fifthly, the origin of the name Uganda has not been fully explained to the citizens by historians. It is assumed it arose from pronunciation of Buganda as Uganda.
Traditionally, Buganda has many ancestral gods like Mukasa, Lubale and others. It seems their area of jurisdiction was extended over many communities who do not pay homage or fulfill cultural obligations to such gods and are thus prone to disasters and underdeveloped.
Changing the name of a place as was done during biblical times can end attachments to mysterious powers that torment the land with drought, famine, floods, pests and diseases.
However, changing the name of our country per se is not a magic bullet in ushering socio-economic revolution that brings quick development. Like a person who transfers to a new house leaves behind rags and old utensils, the country must take deliberate steps to end the blight of corruption, injustice, nepotism and mobilise citizens to work hard.
The writer is a teacher at St. Paul's College, Mbale.