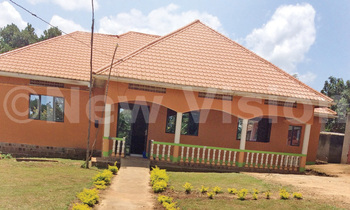 Constructing bungalows on four major roads in Mukono town is now illegal. Hilary Murungi, the Physical Planner of Mukono Municipality told New Vision that the four roads have now been reserved for only storeyed buildings.

Murungi said whoever cannot afford to construct a storeyed building on the four roads should not bother them that he is seeking for permission to construct one.

The four roads where bungalows are not allowed include Kampala-Jinja highway, Bugerere Road and alone Bishop Trucker lane leading to Uganda Christian University (UCU).

Murungi explained that as a result of urbanisation, Mukono town is fast changing its face through the physical planning rules and regulations.

The Municipality has also started requiring that whoever builds a storey building on the main road should now include a basement.

Murungi explained that whoever presents a building plan for a storeyed building without a reservation for basement cannot secure clearance from the Municipality.