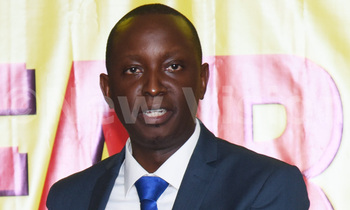 Former Crane Bank clients who secured loans before the bank collapsed last year have been asked go for discussions on how to repay their outstanding loans now under dfcu bank.

In a statement to New Vision, Jude Kansiime, the head-brand, marketing and communication said the bank is proactively reaching out to all borrowers to come over.

The statement was released after traders under Kampala Capital City Traders Association (KACITA) complained that they were being put under a lot of pressure to repay the loans which they secured from Crane Bank.

Dfcu bank took over all the assets and liabilities of Crane Bank.

"We would encourage borrowers with non-performing loans to immediately come over to our credit department and renegotiate their loans if they can demonstrate ability to pay," Kansiime said.

He added that the Bank was reviewing cases that were under foreclosure at the time of take over with a view of reaching an amicable settlement if the borrowers can demonstrate adequate cash flows to service their obligations.

"It is our considered opinion that a massive sale of mortgaged properties is not in the best interest of the economy at this particular moment when the property prices are depressed," Kansiime explained.

The bank assured all former Crane Bank customers that all their assets and liabilities were transferred to dfcu Bank on the same contractual terms as obtained at Crane Bank, and the assets could only be varied with mutual consent between the Bank and the respective customers.

"We are committed to maintaining financial stability in this country as is clearly demonstrated by the bold step we took to acquire the assets and liabilities of the former Crane Bank that was under statutory management," Kansiime added.