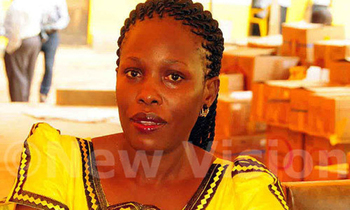 Residents in Mityana district are in fear, following fresh land wrangles which are resulting into evictions, that have started rising again.

Currently, most affected are the residents in Ttuula and Bubanzi villages in Kakindu sub-county, who are accusing the landlords of threatening them, destroying their crops and forcefully chasing them away.

Some of the residents who spoke to this reporter said that for the past few weeks, they have been meeting unknown men at the village, who go on torturing them, claiming that they are the land owners.

The residents said these men are cooperating with some of their local leaders and because of this; they had failed to get anywhere to report.

After receiving the complaints from the residents, the district woman MP Judith Nabakooba, went to these affected villages with officials from Uganda police land protection Unit.

Nabakooba said after hearing all the complaints, she will work with relevant authorities to find a way of helping the residents.

She asked the residents to remain calm and promised that nobody will illegally be evicted.

"Most of all, we should avoid incidences of mob justice or taking laws in our hands. I know you may be angry and annoyed by those landlords but please report to us," she appealed.

For many years, land disputes were too much in Mityana district that a few months back, the woman MP Nabakooba and the LC 5 chairperson Joseph Luzige started a campaign of following all the cases in order to find a way of helping the residents.

This had however calmed the situation but more cases are arising now.