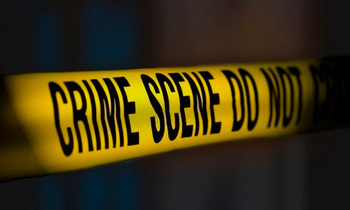 Police have arrested two people for killing a man, after suspecting him to have had an affair with their colleague's wife.
The incident occurred at Ssagala village around 8:00 pm leaving residents shocked.
The suspects, already in custody are Henry Waliggo and Emmanuel Kakinda. Both are commercial motorcyclists and residents of Ssagala village in Kyotera constituency.
Police identified the deceased as Robert Kasumba, a resident of Mabona village in Nabigasa Sub-county.
The incident happened last week. After learning about the affair, Denis is said to have sought Waligo and Kakinda's help. The two then reportedly set about trapping Kasumba 'red handed'.

Unfortunately for Kasumba, Waligo and Kakinda spotted him 'having fun' with Denis' wife at a trade show at Kasambya play ground in Kyotera.
According to Patience Baganzi, the Officer in Charge of Kyotera Police Station, the suspects followed the two up to Denis' home.
She added that Kasumba and Denis' wife entered the house and locked themselves inside. Baganzi said the suspects then tipped Denis who arrived shortly.
The three broke the door and entered the house. They beat up the deceased with clubs leaving him unconscious.
The assailants also attempted to set Kasumba's lifeless body on fire but were frustrated by residents who arrived just in time, in an attempt to rescue Kasumba. Residents rushed Kasumba to a nearby clinic where he died shortly.
Baganzi condemned the act and added that Police are hunting Denis and his wife to face the law.
She further appealed to married men and women to always respect their relationship and avoid adultery.