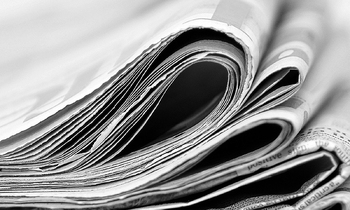 CLICK HERE TO READ THE E-PAPER
The Uganda National Roads Authority has started demolishing roadside markets. We have details of where the operation has started. Find out the criteria UNRA is following and whether or not your kiosk is safe.

KCCA has ordered all bars and night clubs to register afresh. Get a copy of the New Vision to know when the registration is starting, how to register your bar, what documents you need and how much it costs.

Tension is growing in West Nile as several South Sudanese pastoralists continue crossing into Uganda with thousands of their cattle. We have details on the situation in the affected areas and what the Government is doing.

We have the full oil probe verbatim. Get details on how URA boss Doris Akol and her team are defending themselves for receiving the sh6b golden handshake.

A nurse has been arrested for turning away an expectant mother. Do not miss the shocking story and what happened to the mother.

During this severe drought, the National Water corporation cut off water supply to several Police barracks around Kampala. Find out what the Police families are doing to survive the water crisis.

National Water defends itself. Get their reasons inside.

A whistleblower has dragged the Uganda Revenue Authority to court demanding over sh800m, as reward for exposing fraud involving sh8b. The fraud involved a telecom company. Get the details in New Vision.

Kawempe North MP Mubarak Munyagwa has lost a case against the National Forestry Authority. Find out what losing the case means for the MP, who is accused of illegally acquiring forestry land in Mpigi.
CLICK HERE TO READ THE E-PAPER

To get the best out of the Harvest Money agricultural show at Namboole this weekend, get details on what will be exhibited and the full training timetable for the three days. Find it only in the New Vision.