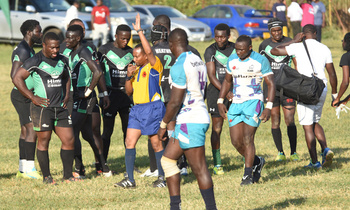 Rugby referees will have to wait a bit longer to receive their pay for officiation.

Referee's manager Robert Bwali disclosed this in an interview on Friday and also cautioned those referees who will honour the fixtures not to appoint any other person to assist them when he or she is not officially appointed by the authorities.

Bwali said this in reference to last weekend games where the centre referee appointed Kobs' Scrum half Davis Kiwalabye to assist as touch judge in the Pirates versus Warriors game after some referees boycotted due to unpaid dues.

"Yes we have not paid the referees but the centre referee should not allow anyone who is not officially appointed as a match official to help," Bwali said.

Bwali added that URU has secured some money to facilitate referees who will appear for games.

Centre referees are paid sh50, 000= while assistant referees are paid sh40, 000 per game.