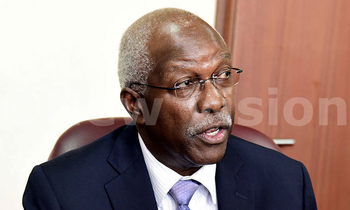 The Auditor General wants Government to revise its strategic approach towards the cotton subsector especially in the area of value addition.
The recommendation is contained in the Value for Money (VFM) Audit Report of the Auditor General for the Year Ended December 2016, where the AG noted that the Cotton sub sector has to a large extent not achieved its full potential in regard to cotton production and value addition to cotton and its by-products.
The Office of the Auditor General undertook an assessment of the effectiveness of the measures undertaken by the Cotton Development Organisation (CDO) to promote cotton production and facilitate value addition to Uganda's cotton.
The audit identified areas that need attention if CDO is to realise increased cotton production and increased value addition.
Among the key audit findings is that the sector's production potential as detailed in the strategic plan 2010/11-2014/15 was not realised.
"Actual lint production for example, was below target by 247,381 bales, 371,636 bales, and 406,907 bales in FY 2012/13, 2013/14 and 2014/15 respectively.
Similarly, the actual total acreage under cotton production was below target by 77,500 acres, 168,000 acres, and 93,600 acres in 2012/13, 2013/14 and 2014/15 respectively," the Auditor General said.
The Auditor General also revealed that a number of interventions designed to facilitate value addition to Uganda's cotton remained unimplemented. Consequently, an average of ninety five per cent (95%) of all the lint produced in Uganda was exported without any form of value addition, and the envisaged sector earnings for both farmers and dealers in cotton products were never realised.
"A number of causes explain the above performance. These include non-prioritization of the cotton by government, limited investments in the cotton sector, inadequate production inputs, and limited coordination among key government agencies undertaking cotton related activities."
The Auditor General recommended that the Ministry of Agriculture, Animal Industry and Fisheries (MAAIF) together with CDO should find alternative ways of empowering CDO to ensure that the sector production targets are set and underlying activities directly implemented and monitored by CDO rather than relying on private sector.
He also said that CDO and MAAIF should review the arrangement between CDO and Uganda Ginners and Cotton Exporters Association (UGCEA) with a view of finding alternative ways of addressing the demand gap for production inputs which cannot be met by the private sector.
CDO, he said, should streamline the management of the buffer fund provided for procurement of buffer stocks by for example ensuring that guidelines are expeditiously approved, and detailed needs assessment is undertaken before replenishing the current stock.