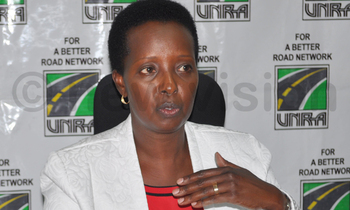 Government is seeking a total of $210m (sh756b) dollars from the Islamic Development Bank to finance the upgrading of Rwekunye-Apac-Lira-Acholibur road which connects Uganda to South Sudan.
The works and transport minister Azuba Ntege, State Minister for Finance, David Bahati, and UNRA boss Allen Kagina appeared before the committee of national economy chaired by Syda Bbumba to defend the loan request.
Responding to concerns of government over borrowing, Bahati said, "This loan together with the pending loan of $2.3b for the Standard Gauge Railway will put Uganda's debt to the GDP ratio at 38% which is the lowest in the region."
With government's counterpart funding of 100m dollars, the total cost of the project will be $310m (sh1.1trillion) and is expected to be implemented within a period of five years.
Bbumba wondered why government is availing counterpart funding to new loans when there are so many old loans whose implementation has delayed because government is yet to provide counterpart funding.
"The more government delays to provide counterpart funding for old loans the more we pay in in terms of interest and commitment charges," Bbumba explained.
Bahati explained that besides counterpart funding, delays in implementation of loans is also caused by poor planning by the implementing agencies and ministries which seek loans before they are ready to implement the projects.
Bahati revealed that government has a shortfall of about sh500b which it needs as counterpart funding for various old loans.
The latest Auditor General's report revealed that government has borrowed money amounting sh18trillion lying idle because of low loan absorption.