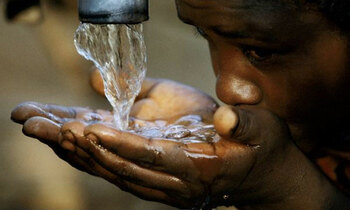 By Patricia Abaho

While some parts of Europe are dealing with biting winter, this part of the world is dealing with the complete opposite. Even though Uganda is regarded as a sunny country, weather-and-climate.com says temperatures in the country rarely go beyond 29 degrees Celsius.

Nonetheless, January is one of the hottest months in Uganda.

So how does this kind of heat affect our bodies?

Dr.Twinomujuni Ibra of City Medicals Hospital in Bukoto, a Kampala suburb says typically, the heat levels in Uganda do not have adverse effects on the human bodies.

"Heat may not affect the body adversely because our bodies have organs to regulate optimal functioning, and severe complications would be farfetched," he says.

Twinomujuni says the most probable effect that the heat has on the human body in temperatures such as what we have in Uganda is burning of the outer skin layer. This however is well dealt with, thanks to the pigment melanin, which protects the skin from the sun's ultraviolet rays.

Dr. Hannington Byarugaba of City Medicals says the other effect of heat is our bodies get dehydrate very fast. Besides heat leading to dehydration, Byarugaba says heat also causes heat cramps for those who work in the sun.

"As a result, your body may develop heat cramps, the mildest form of heat-related illness. Signs and symptoms of heat related cramps include heavy sweating, fatigue, thirst and muscle cramps. Prompt treatment usually prevents heat cramps from progressing to heat exhaustion," he explains.
Not all countries in the world deal with temperatures ranging between 27 and 35 degrees Celsius. In some countries, it is way hotter than in Uganda.

In May last year, CNN reported that India, which had a heat wave last year, had recorded her highest-ever temperature when the heat in the town of Phalodi reached 51 degrees Celsius. Several parts of the Asian country also recorded temperatures of 50 degrees Celsius.

Hundreds died as the heat wave swept through the country. The heat wave was so bad that it even melted away roads.
Cool yourself under hot conditions

How to cope with the heat

So how do we ensure that our bodies are well hydrated in this kind of heat? How do you deal with heat cramps?

Byarugaba advises that you can deal with heat cramps by drinking lots of fluids, and staying out of direct sunlight.

"If you are working under the sun, ensure that you have a sun screen on your body. If you can work away from the direct sunlight, in a shade, that is even better. For those who can afford air conditioning systems, please use one in this kind of heat," he advises.

For those of you who work out, the doctors advise that you do your exercises in the early morning hours or in the evenings, when the temperatures are low.

According to www.nhs.uk, when it is hot, it is advisable to shut windows when it is hotter outside the house. When it is cooler, you may open the windows for better ventilation.