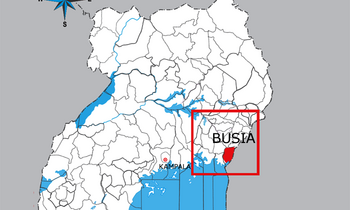 The acting Busia district chairperson Paul Oguttu has decried the increasing cases of misuse of government funds in the sub counties.

According to Oguttu, the funds are being spent by sub county chiefs and accountants without approval by the sub county councils.

He says the funds being misused include the district discretionary equalization grant (DDEG) and road fund which are wired directly to the sub county accounts from the center.

He further said that the sub county chairpersons are denied information about the cash flow in their area. He cited a case in Majanji Sub County where about sh4m has been spent on unsanctioned activities.

Oguttu who was on Thursday speaking at La Palm hotel in Busia town during the district end of year party, said both the Majanji sub county chief and sub accountant are accusing each other of withdrawing the money. "Following the scam, the district has sent auditors to all sub counties to audit their accounts and compare the activities implemented and money spent," Oguttu said.

He also lashed out at the sub county chiefs and the community development officers for reportedly extorting money from the youth interest groups which benefit from the youth livelihood programmes.

Walter Iriama, the area chief administrative officer called on the civil servants in the district to be patriotic and improve on the service delivery in the district.

"All district staffs have a duty to ensure that the lives of the residents improve by offering a good service delivery. In the next six months we should be able to produce good results based on quality service," Iriama said

The Busia resident district commissioner, Hussein Kato Matanda encouraged civil servants to always be an inspiration to the people they serve. "People come to your offices with a lot of stress; hoping that you can help them, do exactly that. Harassing members of the public, particularly the medics and teachers is unprofessional," he said.

District employees ranging from drivers, secretaries to heads of department were awarded certificates of excellence in recognition of their work.