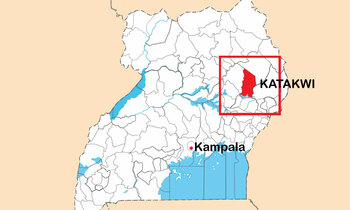 Katakwi District Council resolves to create one more district and three new counties.

The new district to be created is Toroma and the new counties include; Katakwi, Magoro and Ngariam.

If government approves these administrative units, it will bring to five the total number of counties in Toroma and Katakwi districts.

The district council resolved to ask government to upgrade the two new town boards of Usuk and Toroma into town councils.

Francis Okwameri, Katakwi district speaker said the council also resolved to create the new sub counties of Guyaguya, Getom, Okore, Angisa, Angodingod and Akoboi.

Okwameri noted that the creation of the new administrative units was done following people's demands and increasing population.

"I'm hopeful that the creation of the new administrative units will ease service delivery and create more jobs," said Francis Iyeset Ochole, the chairperson of the committee of finance and administration.

However, the local population has mixed reactions on the creation of administrative units with some opposing it that this will bring no benefit to them.