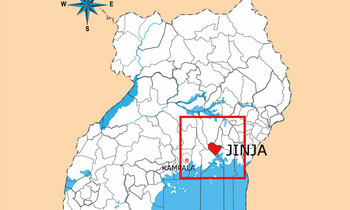 Police in Kakira are holding a 27-year-old man for reportedly stoning his former lover to death.

The victim was more than twice his age.

Kiira region police spokesperson Samson Lubega said suspect John Nyerere Okida descended upon Miryeri Katili, aged 55, and hit her with a stone, killing her instantly.

The said incident took place at Kamwokya trading centre, Buyengo sub-county in Jinja district on Monday following an altercation between the former lovers.

Lubega said the two split four months ago after their affair turned sour.

Here is the police's version - from eyewitness accounts - of how the incident unfolded:

Nyerere sneaked into his former lover's home and tried to steal half a sackful of her dried coffee.

Katili sounded an alarm to compel Nyerere to run away but in vain.

Instead, Nyerere grabbed the bag of coffee and fled as Katili pursued him all the way to Kamwokya trading centre.

Once there, Nyerere picked a stone and fatally hurled it at Katili in the abdomen.

Her body was then taken to the Jinja regional hospital mortuary for an examination while Nyerere was arrested and remains detained at Kakira Police Station where police preferred murder charges and trespass against him.