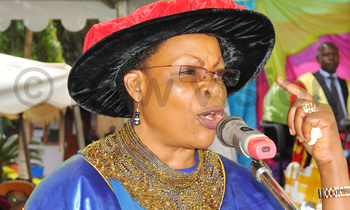 1719 students graduated Friday at Kampala International University (KIU) where the Minister for Kampala, Beti Kamya, hailed the institution for producing qualified doctors to serve Uganda.
In her speech she expressed Kampala Capital City Authority's (KCCA) commitment to work with the institution in the health sector.
"KIU continues to contribute significantly on providing medics in the health sector. KCCA is a big beneficiary of doctors trained at KIU. At KCCA we have never had any complaint from patients or doctors about the doctors' competence" Kamya said.
Hajji Hassan Bassajjabalaba the KIU proprietor called for stringent rules that will ensure that examination malpractice is fought in universities across the country.
He also refuted claims by Dr Jane Aceng that she doubts the ability of Kampala International University (KIU) medical school to produce medical doctors.
Out of the 1719 graduands, 21 (16 male and 5 female) excelled with first class degrees in various fields.