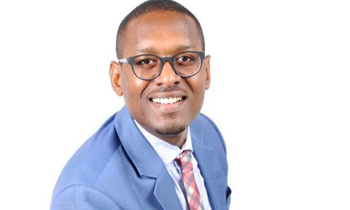 CLICK HERE TO READ THE E-PAPER

Kanyamunyu and Munwangari speak out on the Lugogo shooting. Do not miss what they have said about their role on the fateful day.

Find out how a Diamond Trust Bank manager vanished after all the bank cash went missing. The bank staff and the guards were found locked inside the bank. Do not miss this shocking story.

The army is to retire 1,500. Read the full story in New Vision.

We have details on why Parliament and the Government are fighting over the cancer Bill. Find out why the Parliament Speaker is ready to defy the President.

President Museveni has urged Kabarole residents to embrace the wealth creation programme.

In a fresh twist, the UPDF has confirmed that a fake arms deal was signed by some top military officers on its behalf and has started investigating the embarrassing crime. But the army had denied knowledge of any fraud, so what has changed? We have the fresh details.

The Ministry of Public Service is back in the spotlight for the wrong reasons again. Billions of shillings have been paid out without proof that the beneficiaries do exist. Are the 19,000 pensioners real or ghosts? Do not miss the details in New Vision.

The directors of Bridge schools have been given two weeks to file their defence and show cause why their schools should not be closed. Get details of why the schools are facing closure.

Uganda has fronted Dr. Naamara for a top African Union job. Who is Naamara and what are his chances against five other candidates?

Magistrates' courts are rolling out the plea bargain session. If you have a case, you can bargain for a fair sentence before you plead guilty. Find out how this system works and why it is being promoted in Uganda.

Motor rally driver Ponsiano Lwakataka has sued the Government over malicious prosecution and imprisonment. He is demanding sh40b. We bring you his legal grounds. Do not miss this story.

Besigye has vowed never to return to court. Get his reasons inside. But what does he plan to do if court summons him? Read the New Vision.