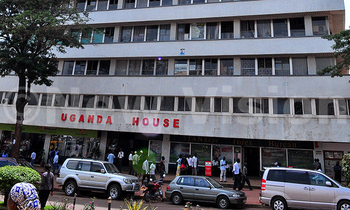 TODAY IN HISTORY

OCTOBER 27, 1995

On this day 21 years ago, Kampala's Magistrate's Court in Mengo, ordered Kampala City Council (KCC) to take over management of Uganda House Complex to recover ground rate arrears amounting to sh138m.

This was after Milton Obote Foundation (MOF), the caretaker, defaulted rates payment.

The Chief Magistrate, Mr Aweri Opio made the order following a running dispute between KCC and Milton Obote Foundation (MOF), caretakers of Uganda House, over the arrears.

MOF was supposed to pay sh25m to KCC as ground rate per annum but had defaulted for four years.

MOF blamed non-payment on the government which occupied about 60% of the Complex.

Ministries of Local Government and Finance had offices on the complex.