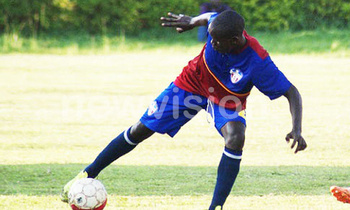 Ndejje Univerity will have to beat Simba FC on Thursday at home to go top of the FUFA Big league table and hope that Maroons FC lose away in Kamuli to Artland Katale on Friday to retain the top slot.

Ndejje and Maroons on Sunday played to a goalless draw, a result that did not change table standings as the first and second team in the Elgon group faced off in Luzira.

Though Maroons had their fair chances on goal in the first half with most chances falling to the teams lead scorer Patrick Kaddu, he failed to find the net.

Ndejje that has played a game more than Maroons were by far a more superior side tactically in the second half and should have carried the day. Ndejje Coach Joseph Muluya employed the wings to counter Maroons play.

"We employed a speedy winger since we could not break down the Maroons midfield and it almost paid," he disclosed.

"At home against Simba I will not entertain losing two points because we are looking at automatic promotion to the premier league by topping our group," he added.

Maroons Coach Asaph Mwebaze conceded Ndejje had a better tactical game and deserved to take a point from the game home.