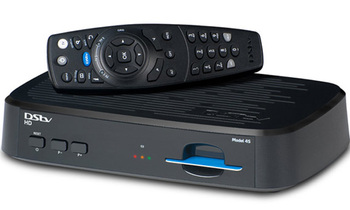 The battle among satellite television service providers in Uganda intensified when MultiChoice Uganda announced price reductions across all but one of the bouquets on DStv.

With effect from November, subscription for the Premium bouquet will be at sh287,250, down from sh334,000. Compact Plus will be at sh190,700 from sh225,000 with Compact going for sh121,600 from sh128,000.

The Family bouquet will now go for sh66,750 per month from the sh73,000 currently. However, the least expensive bouquet; Access, will remain at sh38,000.

"We assessed the market conditions and realized that it increasing subscriptions all the time is not sustainable. In the long run, people will not afford our services if we continued this way (increasing prices)," Tina Wamala, MultiChoice Uganda's publicist explained to the New Vision.

It is not yet clear how this latest move by the South African pay television provider will spark a reduction of subscription rates among rivals.

StarTimes Uganda's Vice President Aldrine Nsubuga says the StarTimes will not necessarily be forced into a knee jerk reaction. He argues that StarTimes already have the "right prices for the market."

"No matter what percentage of reductions our colleagues make, they still cannot match our offerings. Our start-up satellite bouquet is sh10,000 subscription monthly, the next one, the smart bouquet is sh24,000 while our premium bouquet is sh54,000," he said.