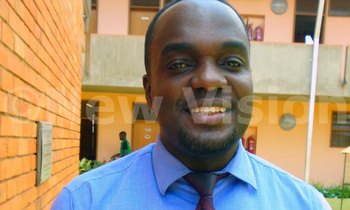 PIC: Dr. Ludoviko Zirimenya, the Clinical Director at Hospice Africa Uganda. Photos by Mathias Mazinga

Uganda will this Saturday commemorate World Hospice and Palliative Care Day. The celebrations will take place at Old Kampala Primary School Playground, starting at 10:00am.

They will run under the theme: Living and Dying in Pain: It doesn't have to happen.

A brief on Hospice and Palliative Care

Hospice and palliative care is a medical approach that prevents and relieves the pain of patients suffering from life-threatening illnesses which include among others cancer, diabetes and heart-diseases. Through palliative care, the pain and trauma of the patients and their relatives is enormously controlled and if they have to die, they die in grace.

The Ugandan experience

According to Dr. Ludoviko Zirimenya, the Clinical Director at Hospice Africa Uganda, Hospice and Palliative Care was introduced in Uganda in 1993.

"It began with the introduction of Hospice Africa Uganda in 1993. Uganda has since then enjoyed considerable progress in the field of palliative care, including the establishment of a good environment and guidelines by the ministry of Health to support the implementation of palliative care treatments recommended by World Health organization."

"Since then, we have looked after over 28,000 patients. Currently we have over 2,000 patients. We work in partnership with the government, Joint Medical Stores, National Medical Stores, Palliative Care Association of Uganda and others."

But despite these achievements, pain management remains inaccessible to most people. Approximately 350,000 Ugandans need palliative care services, but only 10% of these can access them. There is thus dire need to sensitise the public about palliative care.

Dr. Baguma explains the supply-chain of restricted drugs

Drugs like oral morphine, which are used to remove pain, are not permitted to be consumed, unless prescribed by a Doctor.

Dr. Bildard Baguma, the Executive Director of Joint Medical Stores (JMS) explained: "The chain of supply of oral morphine is free from abuse. When we receive the money from government, we give it to Hospice Africa Uganda, who have the license to manufacture oral morphine. Hospice Africa Uganda then gives the manufactured drugs to JMS and National Medical Stores (NMS) for storage and distribution."

"At our stores, the drugs are safely kept under key and lock. Only our technical persons on duty can access them. We also distribute the drugs to only those medical institutions accredited by NDA. The transporters must also have authenticated documents.