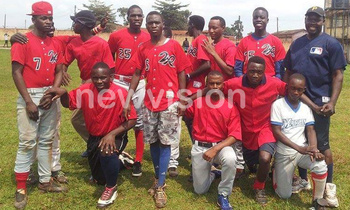 MLB African Camp

4-15 December, South Afrrica

Uganda's presence at the African MLB camp will be felt after the MLB scouting bureau selected a total of 17 local players for the MLB African Elite camp in December in South Africa.

Boksburg Baseball Complex in Johannesburg will be home to some of the best players on the continent who will be schooled on up to date skills, knowledge and components of the game and officials from MLB Canada and the United States will be head hunting for players.

"This is a great opportunity for our youngsters to showcase their talents on the continent and am happy we are taking a big entry," said Dennis Kasozi, president UBASA.

The seventeen include; Michael Omeri Ben Serukuma,Julius Droma, Justine Makisimu, Umar Male, Bebe Mawa, Moses Kamoga, Gerald Kasozi, Ezekiel Kisitu, Lawrence Zingi, Juma Kairu, Andrew Mamanja, Dickens Olwenyi, Derrick Opio, Pius Zziwa, Julius Droma and Daniel Alio who is fresh from Germany on MLB European try outs.