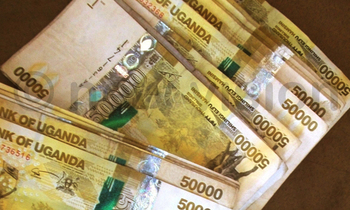 The demand was on and off as the corporate market focused on midmonth tax obligations.

Trading was in the range of 3370/3380.

Bank of Uganda (BOU) large repo operations also helped to keep pressure at bay.

In the government securities market, BOU held a Treasury bill auction, 165 billion was on offer. Yields fell across all tenures to 13,576%, 15,095%, and 16.249% respectively.

Market preference was more at a longer end of the curve as market players locked in on the back of expectation that yields are likely to continue on the downward trajectory.

In the international currency markets, Alpha Capital Partners' CEO Stephen Kaboyo said the dollar slid weighed by a string of weak US economic data and to an extent, the view that markets were under-pricing the chances of a rate increase.

The British pound wobbled as Bank of England kept monetary policy on hold but indicated that it could cut rates, if the economy remains weak.

"Outlook for the shilling indicate a stable unit in a market that is likely to be well paired," Kaboyo said.