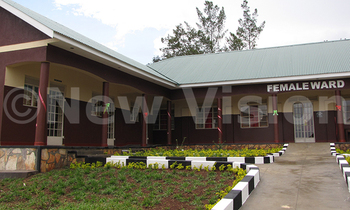 Lugazi diocesan Bishop Rt. Rev Christopher Kakooza has urged the government to enhance the salaries of health workers to improve health services in the country.

He said this will help reduce death rates in hospitals and also theft of drugs.Bishop Kakooza was presiding over the third graduation ceremony of Nyenga nursing and midwifery training school in Nyenga -Buikwe district

The Bishop also urged the government to support the hospitals that were built by the missionaries.

"The major hospitals in Uganda are catholic and Anglican hospitals but the buildings are too old because they were all built by the missionaries. We appeal to the government to help us to renovate or construct new buildings," Bishop Kakoza said.


Judith Babirye, the woman member of parliament for Buikwe asked the graduands to love their jobs and serve the country in a exemplary way.

Sister Regina Mbuuliro the principal tutor of the school appealed to the people of Buikwe to visit the hospitals and healthy centers for the regular medical checkups.

Bishop Christopher Kakoza also opened a new female ward at St.Francis Nyenga hospital.