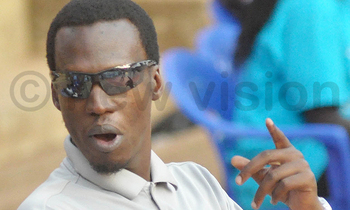 National Basketball League
Women: KIU 61 A1 50
Men: UPDF 73 Ndejje 70
Today
Men: KIU v UCU
Tomorrow (YMCA)
Women: KCCA v Stormers
Men: Oilers v Warriors
UCU coach Nick Natuhereza confessed his dislike for 'the small games' after watching his side go down 63-50 to the struggling StarTimes Falcons Sunday at the YMCA.
"Honestly I hate those so-called small games because it's just hard for the players to focus," he told New Vision Sport.
Safe to conclude, that will not be a problem for Natuhereza when his men face the red-hot KIU Titans today at the YMCA.
Hamza Nyambogo's Titans are riding the longest winning streak in the National Basketball League (NBL), currently at 15 games, and have beaten every team this season except UCU.
The Canons defeated KIU 70-66 in the first round of the regular season but while the Titans have fully recovered from that reverse, UCU have been prone to take the eye off the ball against the minnows of the NBL.
Against the Falcons, Natuhereza was forced to bench UCU talisman Brian Namake after the reigning NBL MVP arrived in the second quarter of the affair in a show of complacency.
"You have to set standards and hold every player to them," said Natuhereza.
Obviously, UCU will need the best of Namake to complete the regular season double over KIU, who are highly impressive but not invincible, as their close shave with Our Saviour on Sunday suggested.
KIU trailed Our Saviour for 34mins before eking out a 59-52 victory, leaving forward Geoffrey Soro to admit, "It's not going to be easy (to win the title)".
This game, as usual, will not be easy for either side. Still the Titans will tip off as favourites.