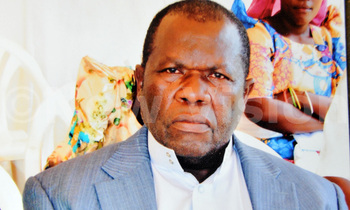 PIC: The late, Hajji Umar Segujja

The 69-year-old Hajji Umar Segujja, a Ugandan pilgrim who died of stroke on Monday, was buried yesterday in Mecca, his daughter, Asha Bukenya, has said.

Segujja was buried in the morning with eight other pilgrims from other parts of the world that also passed on the same night.

Hajji Nsereko Mutumba, the spokesperson of Uganda Muslim Supreme Council (UMSC), told New Vision that dying in Mecca is a blessing that every Muslim wishes to have.

"As soon as you repent your sins before Allah in Mecca, you become holly because Mecca is a holly place and that is a dream to every Muslim," Mutumba said.

When New Vision visited his home in Kibuye- Luwunga, Kakiri in Wakiso district, people had gathered in the compound praying for the deceased.

Family members say Segujja has left two widows, three concubines and 17 children.

New vision reported yesterday that Segguja's death occurred a few hours after climbing Mount Arafat, the Hajj high point.

Climbing mount Arafat symbolizes a state of purity and emphasizes Muslim unity regardless of social status or nationality and it has been reported that over 1.8 million people took part in the climbing.

Segujja served as a police officer in the early 1980s during the second term of President Dr. Milton Obote.