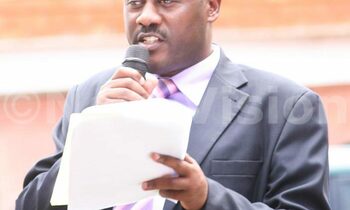 Savings and Credit Cooperative Organizations (SACCOs) have been advised to prioritize unity as they petition ministry of microfinance on issues that affect them. The SACCOs were also told to ensure they understand the Tier 4 microfinance regulation which also regulates their operations.

This message was delivered by Wilson Twamuhabwa; President of Association of Microfinance Institutions of Uganda (AMFIU) at the Kampala based headquarters.

According to Twamuhabwa, if SACCOs get organized, it will be easier for government to even intervene and address the issues that they grapple with.


This comes at a time many SACCOs have been hit by huge margins of losses accruing from administrative gaps in relation to financial management.

Recently, a SACCO in Rakai and Sembabule districts lost shs 2bn and shs 800million respectively due to financial mismanagement by the top administrators. The group appealed to the State minister for microfinance Haruna Kasolo to help expedite the process to recover their money.

Kasolo re-echoed that "If we are to achieve the real objective of these SACCOs, we need to get rid of errant administrators and encourage the SACCO members to use the whistle blower to expose fraudulent staff. This can be possible if all of you work as one unit," said Kasolo

Government has supported SACCOs, Unions and SMEs through establishing the Uganda Microfinance Regulatory Authority (UMRA) under the Tier 4 Microfinance Institutions which is now an Act. Thanks to President Yoweri Museveni for assenting to the Act which was very much anticipated.